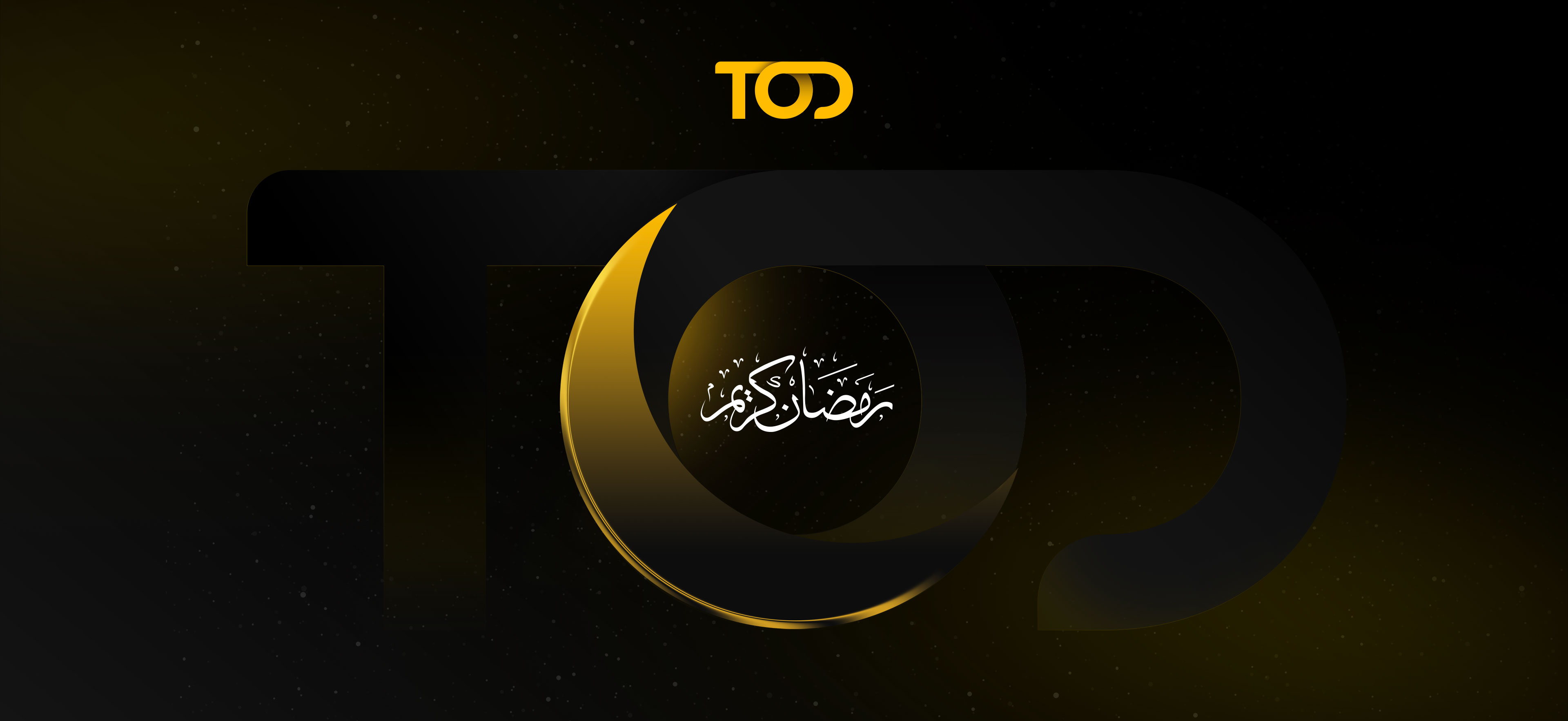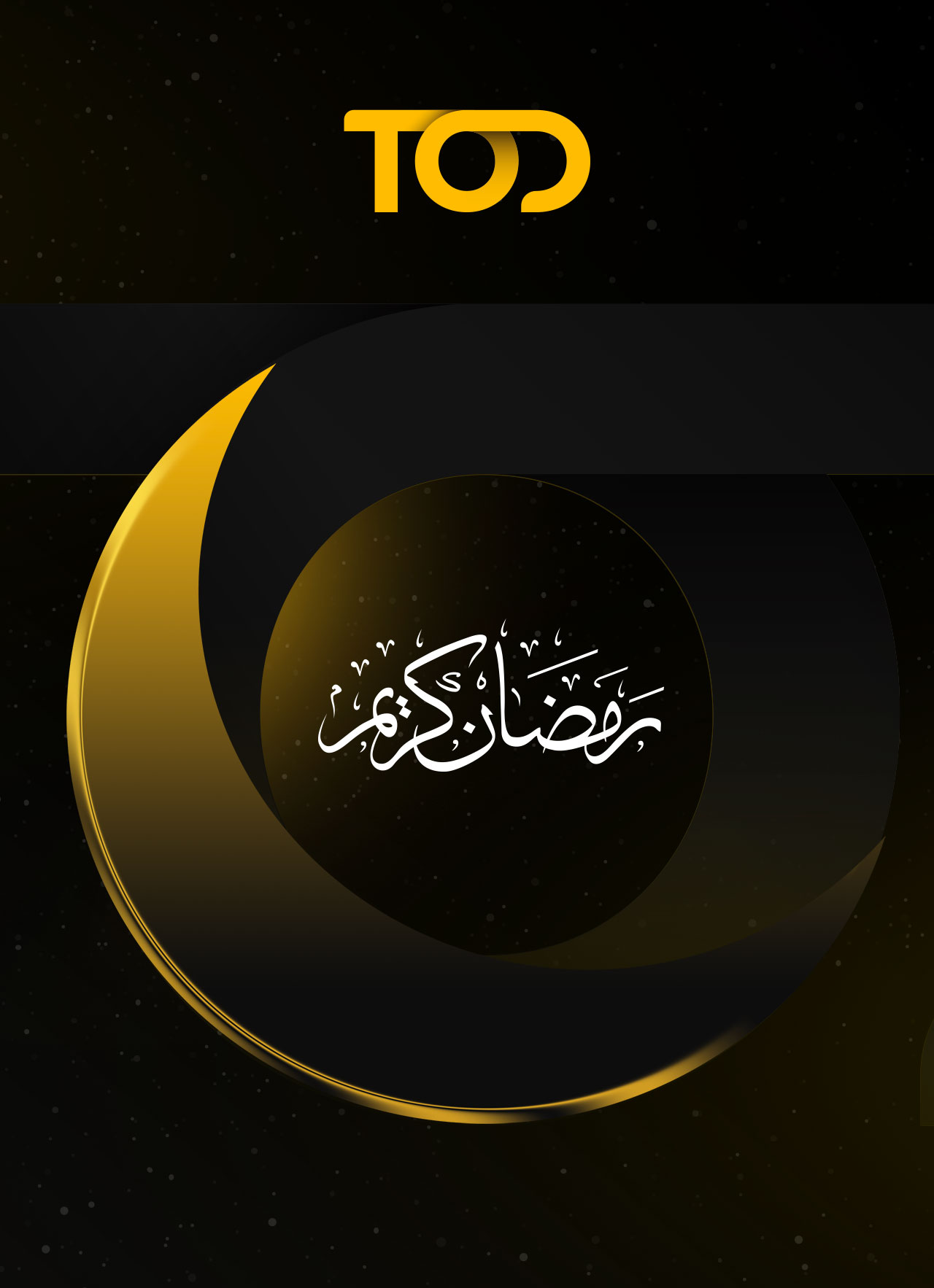 مسابقة تصميم الشعار بمناسبة شهر رمضان المبارك
RAMADAN CREATIVE LOGO COMPETITION
شاركونا تصميمكم الإبداعي لشهر رمضان من هذا العام لتحظوا بفرصة عرضه على الشاشات في جميع أنحاء الشرق الأوسط وشمال أفريقيا
This Ramadan Show Your Creative Flair & Have Your Design Displayed on Screens Across MENA
يشهد شهر رمضان المبارك صيام ملايين المسلمين من أنحاء العالم منذ شروق الشمس حتى غروبها، ويمثل فرصة مثالية للعبادة وقضاء الأوقات بصحبة العائلة ودعم الجمعيات الخيرية. ويشكل رمضان مناسبة مجتمعية يجتمع خلالها الأشخاص للصلاة والإفطار والتواصل. وتسعى TOD لتكون جزءاً من هذه المناسبة المميزة من خلال الجمع بين أفراد المجتمع وتجسيد قيم الشهر الفضيل في هويتها التجارية.
ندعوكم إلى تقديم تصميم يعكس معاني الشهر الفضيل وأهميته الثقافية بالنسبة لمنطقة الشرق الأوسط وشمال أفريقيا.
Ramadan – a Holy month that sees millions of people around the world fast from sunrise to sunset. A time for believers to feel closer to their religion, create memories with loved ones, and support charities. Ramadan is often a community affair, where people come together to pray, break fast and reconnect. TOD wishes to be a part of this Holy Occasion by bringing people together and by reflecting the Holy month in its brand identity.
We invite you to submit a creative Ramadan-themed TOD logo that reveals the essence and cultural significance of this month to the MENA region.
حان الوقت لإطلاق العنان لإبداعاتكم
سيتم نشر أفضل 5 مشاركات يتم اختيارها من لجنة التحكيم الداخلية في منصة TOD على وسائل التواصل الاجتماعي وطرحها للتصويت، وسيتم اختيار الشعار الأعلى تصويتاً من حيث الإعجابات ليكون شعار TOD في جميع أنحاء الشرق الأوسط وشمال أفريقيا حتى نهاية رمضان.

The TOP 5 entries as chosen by our internal jury will be posted on social media, and put up for voting. The highest voted (in terms of likes) entry will feature as the TOD logo across MENA towards the end of Ramadan.

By entering the Competition, you warrant to TOD for Advertising Production and Trade WLL ('TOD' and/or "we"), an affiliate of beIN MENA WLL, that all information submitted by you regarding yourself, and your competition entry ('Entry'), is true and accurate and complete in every respect. TOD reserves the right to verify any information provided in connection with your Entry.

The Competition is open to all residents/citizens of the Middle East & North Africa region, above 18 years' old, where TOD platform and content is available.

All Entries must be received by 23.00 hours, Doha time, April 4, 2023 ("Closing Date")

A Participant is limited to a maximum of 3 entries to the Competition.

Entry should be an original creation. By entering the Competition, Participant confirms and warrants that the content that has been submitted: (a) is their own original work (b) that all copyright, and any other intellectual property rights in the content are vested in them (c) that it does not infringe the intellectual property rights of any third party. Any violation of the above shall result in the immediate disqualification of the Participant.

A Participant's Entry must not include: (a) any image of any other person without that person's express consent (b) any content that contravenes any law, infringes the rights of any person or is obscene, offensive culturally, potentially defamatory, discriminatory or indecent; and (c) any literary or artistic work, any audio-visual or sound recording, or any other item in which intellectual property rights such as trademark, or copyright subsists, unless the entrant is entitled to do so.

File formats JPG/JPEG/PNG format and submitted via a WeTransfer link

Click here for entry terms and conditions
days
hours
minutes
seconds
days
hours
minutes
seconds
Before you submit, please tell us a bit about you
TOD brings premium sports and entertainment content streaming to viewers across the MENA region. Learn more at www.tod.tv